Dates:
Sat 2—Sat 23 Oct 2021
Times:
Tues - Sat: 7:30pm
Sat & Sun matinee: 2:30pm
Preview:
4th & 5th October
Tickets:
£12 - £28
Event Type:
Drama
Space:
Main Stage
Suitable for:
14+
Directed by:
Emma Jordan
Accessible Performances
Signed (BSL/ISL): 17 Oct 2021 2.30pm
Audio described: 21 Oct 2021 7.30pm
Captioned: 23 Oct 2021 2.30pm
On a farm on the border, a fence needs repair after being destroyed by vandals. When Sinead finds Henry hungover in her field, she ropes him in to help. But re-building a fence is more complicated than it seems. What begins as a simple task soon turns to talk of their past, a reliving of old memories, and a relentless competition to come out on top.
From the award-winning writers Michael Patrick & Oisín Kearney (My Left Nut and The Alternative), and Irish Times Theatre Award-winning director Emma Jordan (Red and A Streetcar Named Desire); The Border Game is a timely and powerful reflection on 100 years of the border and how it has impacted those who live along it. Inspired by 100 testimonies collected by the writers with real people living all over the 300-miles of the border.
Join director Emma Jordan and writer Michael Patrick for a very special post-show discussion after the performances on Tuesday 12 Oct and Tuesday 19 Oct.

This show contains very strong language throughout.
Venue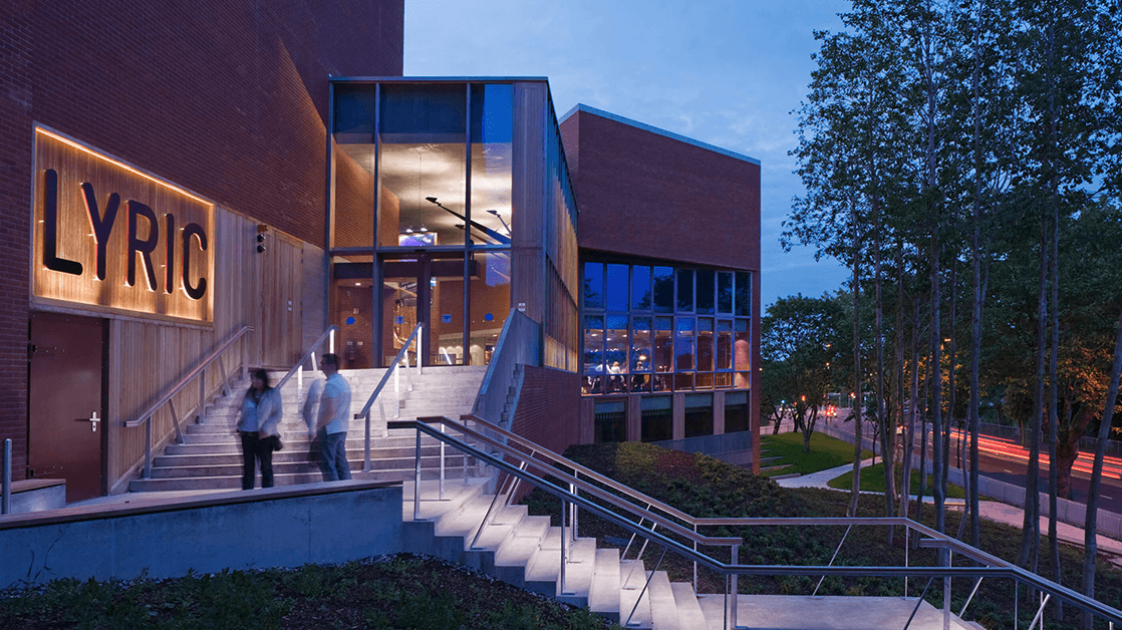 Location
You'll find us on the banks of Belfast's River Lagan in the thriving Queens Quarter, just 10 minutes from the city centre; and easy walking distance from Stranmillis village, Botanic Avenue and the Ormeau Road.
Address
Lyric Theatre, 55 Ridgeway Street, Belfast, BT9 7FB
How to Get Here
You can find out more on how to get to the Lyric here.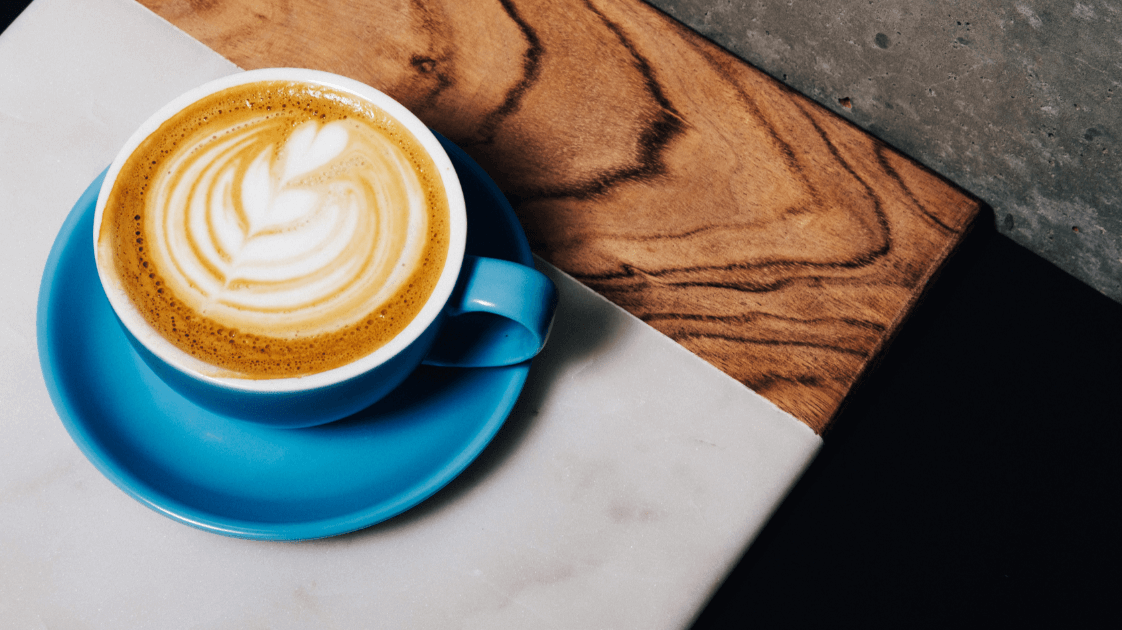 The Lyric Café Bar is a buzzy, charming space to enjoy pre-curtain, interval or post-show drinks.
With free Wi-Fi and one of the best views in Belfast, it's ideal for catching up on work, having a meeting or catching up with friends.
You'll be spoilt for choice with an ever-changing array of salads, soups and sandwiches from Yellow Door. Tempting cakes, freshly baked scones and a selection of Bailies speciality coffees and teas will be available throughout the day.
We look forward to welcoming you back soon.
We are dedicated to making The Lyric accessible to everyone. It's our goal to make our space and facilities as comfortable and convenient as possible. If you have any special requirements or questions about accessibility, please email info@lyrictheatre.co.uk.
We offer a free carer seat to any customer who needs essential assistance to attend the theatre (contact the Box Office for more info).

The entrance at Ridgeway Street is accessible and has lift access to all floors.

There are two extended disabled parking bays with dropped kerbs in front of entrance. Or, this can also serve as a drop-off point for customers with access needs.

There are wheelchair spaces in several areas in both auditoria.

Accessible toilets are on multiple levels of the building.

Infra-red audio enhancement is available in both auditoria to help those with hearing and visual impairments. Audio equipment can be collected from our Kiosk before the show.
Find out more about accessibility at The Lyric.
The Company
Liz Fitzgibbon
Sinead
Patrick McBrearty
Henry
Michael Patrick and Oisín Kearney
Playwrights
Ciaran Bagnall
Set Designer
Zia Bergin Holly
Lighting Designer
Garth McConaghie
Sound Designer
Enda Kenny
Costume Designer
Dylan Quinn
Movement Director
Peter Milloy
Technical Manager
Reviews
"A powerful new play... a sharp political satire...moving, honourable."
"A sparky response to the centenary commemorations...guaranteed to kick off thorny conversations."
"Further proof of a new vitality and intelligence in Northern Irish theatre comes from Michael Patrick and Oisín Kearney's The Border Game"