| | |
| --- | --- |
| Dates: | Tue 15—Thu 17 Feb 2022 |
| Tickets: | £10 - £15 |
| Event Type: | Drama |
| Space: | Naughton Studio |
| Suitable for: | 14+ |
| Directed by: | Paula McFetridge |
This poignant new political play follows the lives of Bridget, Helen, Martin, Jason, and Tommy - five gay/lesbian people who sought sanctuary and community through CaraFriend - a phoneline and befriending service set up in the 1970's to support our hidden LGBTQ+ communities.

Charged with the music of the day, and set amidst a storm of anti-gay headlines, Callings delves deep into the struggle for survival which queer people faced on a daily basis and how even simple acts of connection can change the course of a life.
Callings explores how these bright and resilient individuals found themselves and each other during oppressive times. In an era when the government attempted to quash their right to love, this group's sheer existence was an act of resistance and joy.
From rallying against the Save Ulster from Sodomy campaign to celebrating the right to exist won through the Dudgeon vs UK trial, Callings looks at the historical challenges faced by LGBTQ+ communities, and celebrates just how far we've come.

Funded by the Arts Council of Northern Ireland, Belfast City Council and the Garfield Weston Foundation. In association with Carafriend NI & Outcomers.

Kabosh
Since 1994, Kabosh has become one of the leading independent theatre companies in the north of Ireland. The company has developed a reputation for both addressing the legacy of conflict and creating quality cultural tourism product, by giving a voice to site, space, and people.
Through blending new writing and unusual locations every production is unique. The company gives audiences a theatrical experience that encourages them to reimagine a space, a person, or a moment in history. Kabosh aim to break down barriers to access the arts and maximise participation for all.
Kabosh work with an ever-changing ensemble of actors, playwrights, designers, technicians, film makers and musicians and are passionate about the creative process and the production of quality theatre. The company creates work from artistic conception through to production whilst also being able to respond to requests from others to work together, whether it be animating a heritage site or addressing sensitive social issues or partnering internationally to produce work that furthers reconciliation. www.kabosh.net
Facebook / Twitter / Instagram: KaboshTheatre
The Company
Vicky Allen
Bridget
Paula Carson-Lewis
Helen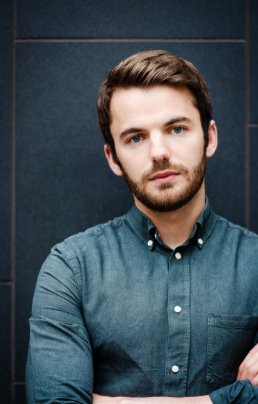 Christopher Grant
Jason
Chris Robinson
Martin
Simon Sweeney
Tommy
Paula McFetridge
Director
Stuart Marshall
Set Design
Erin Charteris
Costume Design
Conleth White
Lighting Design
Katie Richardson
Sound Design
Paula O'Reilly
Choreography & Intimacy Co-ordination