News
What is New Speak? - Bronagh McFeely, Lyric Theatre Producer
Wed Apr 08 2020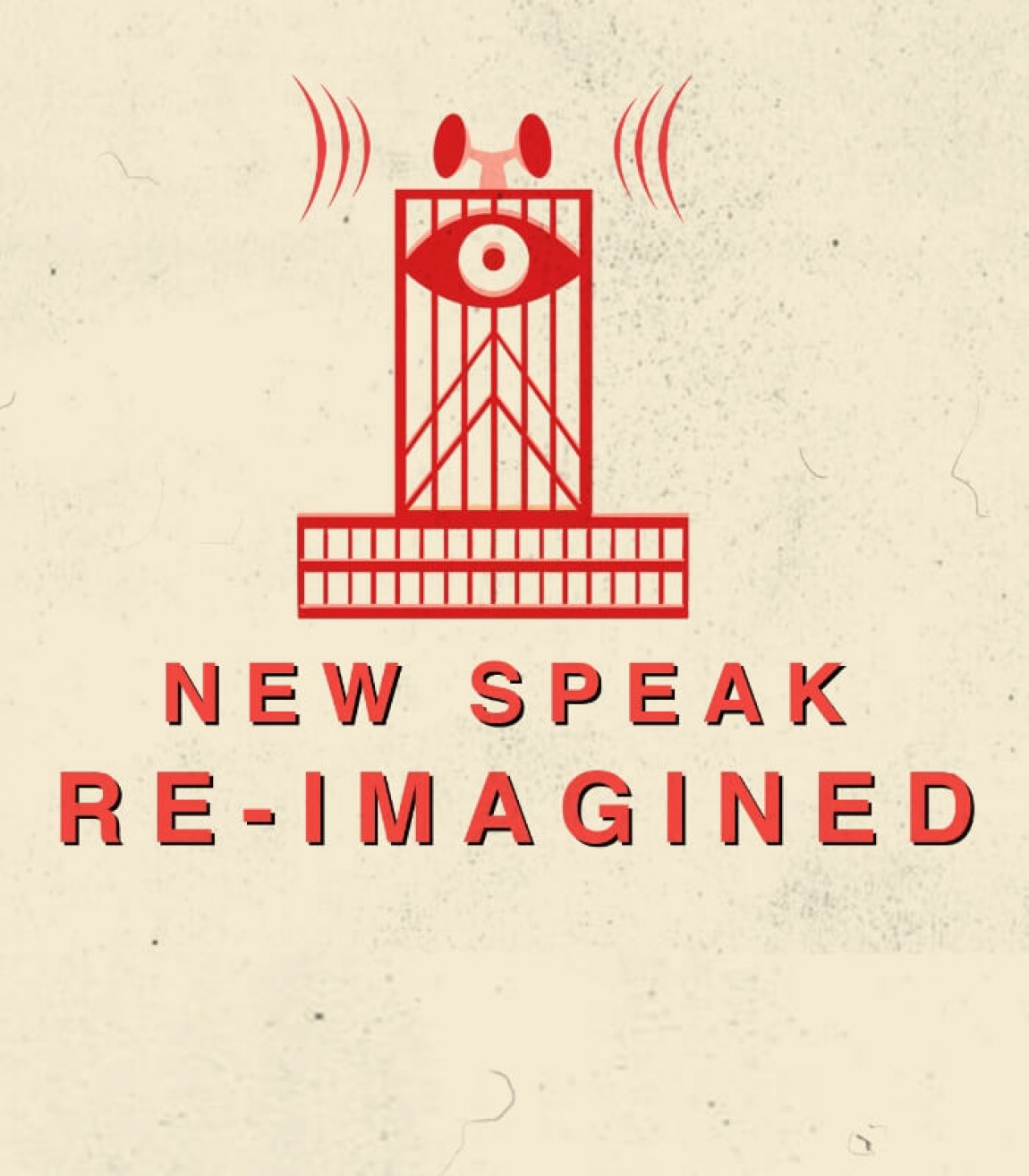 We caught up with Lyric Theatre Producer, Bronagh McFeely to find out why the
New Speak
project matters, how it showcases talented artists and their work, and how it has evolved into
New Speak Re-Imagined.
Why did you decide to produce New Speak?
Well, it was the combination of two factors. We had just programmed
1984
and were extremely excited at the fact this book/play (scarily!) reflected the modern world we live in it. It challenges and exposes how we think, speak and react to the current social, political and economic events that are happening right now. It asks big questions and Orwell does not give us the answers, we felt this was an opportunity for artists to take control of the narrative and create a response to how we got here and where we are going go.
At the same time we had been exploring the possibilities to develop a new seed commission programme, aiming to commission artists to showcase new work in the Naughton for our new season. Therefore it felt right to merge the two ideas together and create a platform that was responsive to the events happening in today's world and tell stories from a diverse range of artists. The Lyric has primarily developed work from writers, so we wanted to broaden this to theatre makers rather than solely writing. It is part of the Lyric's mission to galvanise and empower artists and we believe New Speak does just this.
What stood out to you about the artists you chose?
It was such a hard decision, we work with so many amazing artists and it truly felt like fitting a jigsaw together. We wanted the artists to create separate pieces yet compliment the others.
The artists we invited to take part in
New Speak
had been on our radar for a while and we had worked with them or seen their work before but had not developed anything with them directly. Their energy, creative vision, background and experience all played a part in who we chose. We wanted a group of artists that would create a showcase of exciting, raw and new theatre that audiences have never seen before.
How does New Speak differ from anything the Lyric has previously done?
The New Writing department has went from strength to strength in the last three years with the success of our New Playwrights Programme and the new plays it has developed, it has showcased a vast wealth of talented writers. I think
New Speak
brings an added layer of creativity with some of the artists who don't solely focus on playwriting. It is between a rehearsed reading and full length play as the pieces are still in development but I think how responsive the artists' work is really does make it current to what we are living through now (and even that has changed in a couple of weeks!).
How has New Speak changed since it was first commissioned?
Obviously when we initially programmed
New Speak
it was going to be two performances in the Naughton, but with COVID-19 this was cancelled alongside
1984
. It was devastating blow and still is for the theatre but we are doing our part in the fight against the pandemic.
We didn't want to stop creating altogether, the artists had begun work on their pieces and the momentum had just begun. We believed it could have the capacity to safely be moved to an online platform that wouldn't put anyone at risk but still create something special for audiences to stream in these dark times. We put it to the artists and production team, the response was amazing. Everyone wanted to make it happen. Some had expressed that the pieces they once were thinking of, seemed now irrelevant and were happy they could start fresh on a new idea responding to a whole new 'now'.
New Speak Re-Imagined
will now take place online over 4 short videos featuring footage homemade by the artists, directed by Emily Foran and Oisin Kearney with video design by Neil O'Driscoll. We have faced challenges and this is completely new for the team but in the current times we are just happy to be able to create art for audiences and showcase these artists' work.
What are you most excited about seeing from New Speak Re-imagined?
I'm most excited about seeing the final edits come together, I know how hard the artists have been working to create something new and exciting for audiences at home. We want to challenge, entertain and explore with them in this new-era we are entering into, as the whole world gets to grip with its new normal.
Bronagh McFeelyProducer, Lyric Theatre
Bronagh with
New Speak Re-Imagined
Associate Director, Emily Foran and Literary Manager, Rebecca Mairs.
New Speak Re-Imagined will feature over four episodes here and on our YouTube channel each Friday from 24th April.
Click here
to find out more and watch the latest episode.